SPEAK UP ! 雙語會話
Taiwan named 3rd best place to live for expats (3/3) 全球外派人士最愛台灣第3名(三)
A: Which countries are expats least impressed with?
B: They are most dissatisfied with Kuwait, New Zealand and Hong Kong.
A: New Zealand? This is a little surprising.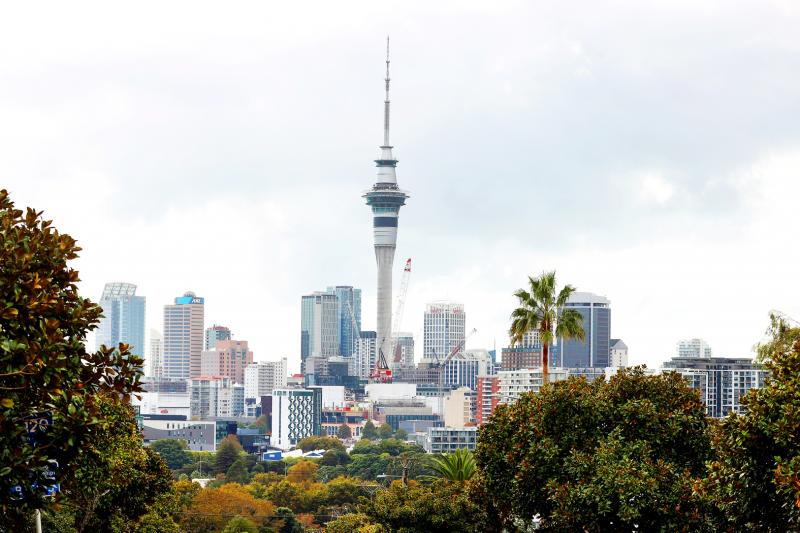 The Sky Tower in New Zealand. 紐西蘭天空塔。
Photo: Bloomberg 照片:彭博社
B: Respondents to the survey ranked New Zealand the second lowest due to rising inflation in the country.
A: 外派人士最不愛的地點有哪些?
B: 他們最不滿意的地點則是科威特、紐西蘭、香港。
A: 紐西蘭?這倒是令我有些意外。
B: 根據這份調查,紐西蘭是因為通貨膨脹跌至倒數第二。
(Translated by Edward Jones, Taipei Times/台北時報張聖恩)
Publication Notes
LANGUAGE TIP 語文小提示
least impressed
You could also say "most unimpressed," "most dissatisfied" or "most disappointed." Note: each of these adjective phrases takes the preposition "with."
Comments will be moderated. Keep comments relevant to the article. Remarks containing abusive and obscene language, personal attacks of any kind or promotion will be removed and the user banned. Final decision will be at the discretion of the Taipei Times.