SPEAK UP ! 雙語會話
Taiwan named 3rd best place to live for expats (1/3) 全球外派人士最愛台灣第3名(一)
A: My company plans to send me to Mexico for one year.
B: Congratulations! According to a survey conducted by the InterNations Web site, Mexico is the most desirable location for expatriates.
A: How so?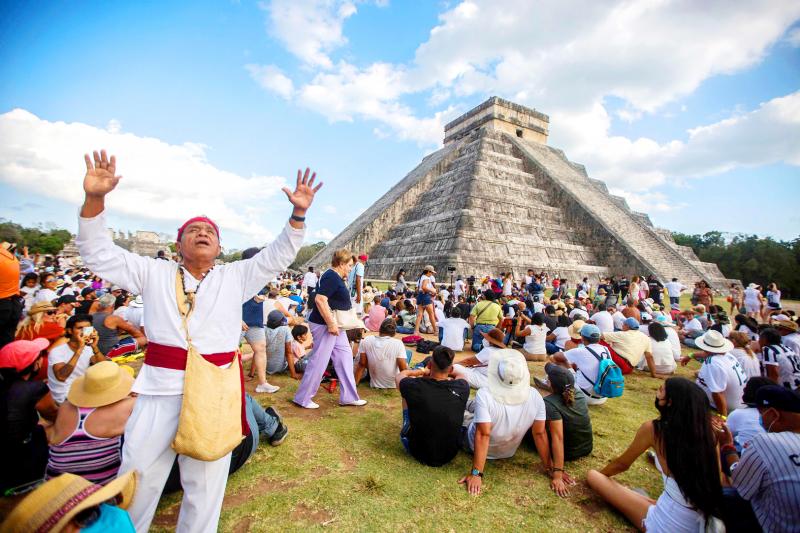 The Kukulcan Pyramid in Mexico. 墨西哥卡斯蒂略金字塔。
Photo: AFP 照片:法新社
B: Respondents rated Mexico for ease of settling in, and for how far their money goes.
A: 公司要派我去墨西哥工作一年。
B: 恭喜你,根據「InterNations」網站的調查,這是全球外派人士最愛的地點!
A: 為什麼?
B: 因為在當地定居容易,而且物價低廉。
(Translated by Edward Jones, Taipei Times/台北時報張聖恩)
Publication Notes
Language Tip 語文小提示
expatriate(s)
An expatriate is a person who lives in a foreign country. A common abbreviated form of expatriate is "expat ."
Comments will be moderated. Keep comments relevant to the article. Remarks containing abusive and obscene language, personal attacks of any kind or promotion will be removed and the user banned. Final decision will be at the discretion of the Taipei Times.