華語簡易通 EASY CHINESE FOR YOU!
先生,您要喝什麼? Sir, what would you like to drink?
對話 Dialogues
店員:歡迎光臨。先生,您要喝什麼?咖啡還是茶?
先生:我不喜歡咖啡,請給我一杯茶。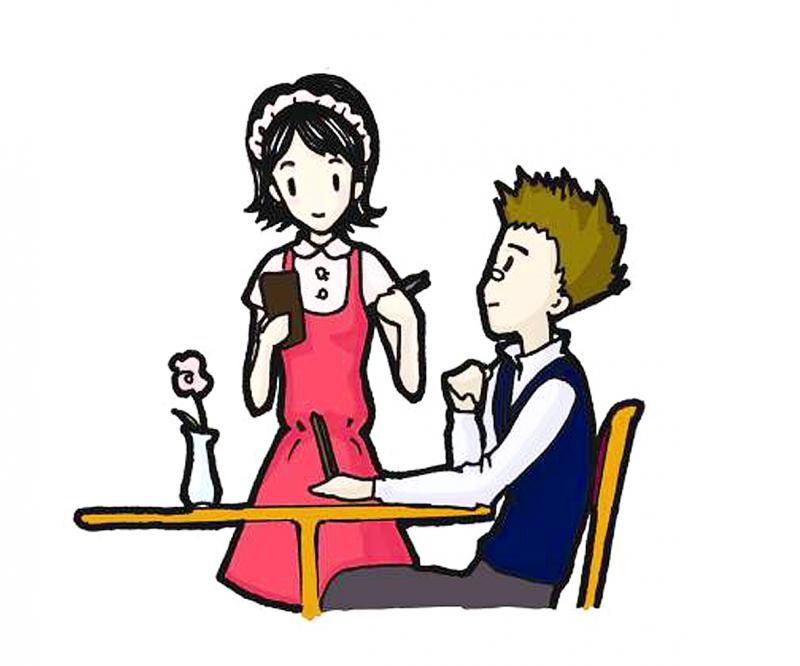 店員:好。請等一下。
Sales clerk: Welcome. Sir, what would you like to drink? Coffee or tea?
Sir: I don't like coffee. Please give me a cup of tea.
Sales clerk: OK. Wait a moment, please.
生詞表 Vocabulary
店員 (diàn​yuán)
sales clerk
歡迎 (huān​yíng)
to welcome, "welcome"
光臨 (guāng​lín)
honor (me, us) with your gracious presence
咖啡 (kā​fēi)
coffee
茶 (chá)
tea
Get To Know Taiwan 生活小補帖
Shopping in Taiwan
在台灣東西買了以後,如果有問題可以換,但是通常不可以退錢。
In Taiwan, you can exchange a purchased item if there is any problem with it, but you can't demand a refund.
教材音檔 Audio Files
本文內容及音檔來源: 華語簡易通
For more audio files, visit the center's Web site at: http://mtc.ntnu.edu.tw/book/book-show-6.html
國立臺灣師範大學國語教學中心提供
Provided by NTNU Mandarin Training Center: http://www.mtc.ntnu.edu.tw/
COPYRIGHT c 2022 國立臺灣師範大學國語教學中心 ALL RIGHTS RESERVED
Comments will be moderated. Keep comments relevant to the article. Remarks containing abusive and obscene language, personal attacks of any kind or promotion will be removed and the user banned. Final decision will be at the discretion of the Taipei Times.