SPEAK UP ! 雙語會話
Where do you want to go for the summer vacation? (3/3) 放暑假你想去哪裡玩?(三)
A: Are there any other "hot" search locations?
B: Various train stations across the nation and places that hit the headlines also made it to the list.
A: OK then, let's begin at the No. 1 place on the list: Lugang Township.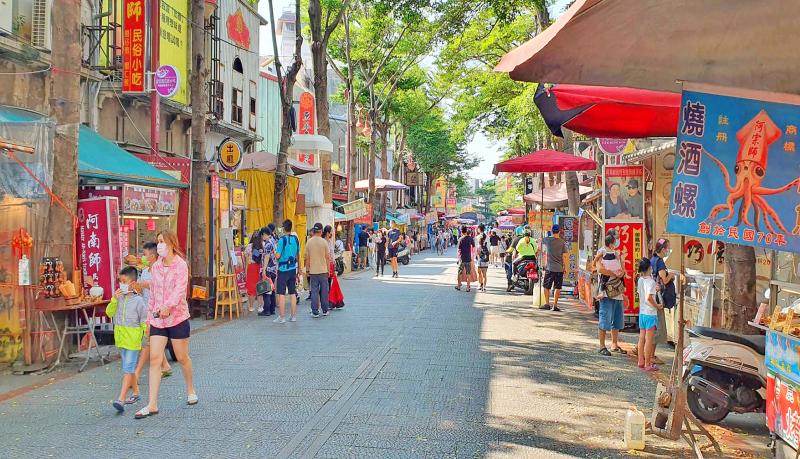 Lugang Old Street in Changhua County. 彰化縣景點鹿港老街。
Photo: Tang Shih-ming, Liberty Times 照片︰自由時報湯世名
B: Lugang Old Street is a great place to explore, and there are lots of delicious things to eat. I'll book the transportation right away!
A: 還有哪些熱搜地點呢?
B: 其它像各地的火車站,及重大新聞的發生地點也都榜上有名。
A: 那我們就從榜首鹿港鎮開始吧。
B: 鹿港老街好逛又好吃,我馬上訂車票!
(Translated by Edward Jones, Taipei Times/台北時報張聖恩)
Publication Notes
LANGUAGE TIP
語文小提示
"hit the headlines"
You could also say "grabbed the headlines" or "made the news."
Comments will be moderated. Keep comments relevant to the article. Remarks containing abusive and obscene language, personal attacks of any kind or promotion will be removed and the user banned. Final decision will be at the discretion of the Taipei Times.