SPEAK UP ! 雙語會話
Let's download the Taiwan Social Distancing App (3/5) 快下載台灣社交距離App(三)
A: What is the function of the Taiwan Social Distancing App?
B: It can detect if you have come into contact with an infected individual, and will send you a warning message to tell you the time and date of the contact.
A: So where can I download it from?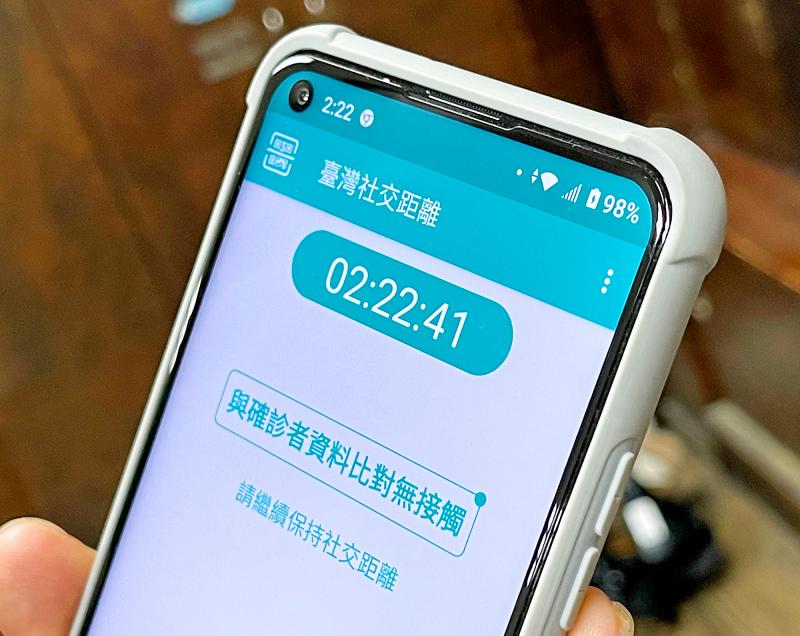 The Taiwan Social Distancing App. 台灣社交距離App。
Photo: CNA 照片:中央社
B: You can download it from both the App Store and Google Play.
A: 「台灣社交距離」App有什麼作用呢?
B: 它能偵測你和確診者接觸的日期、時間,如果你曾接觸確診者,它就會跳出警示訊息。
A: 那我要去哪裡下載啊?
B: 在App Store 和Google Play雙平臺都可以唷。
(Translated by Edward Jones, Taipei Times/台北時報張聖恩)
Audio recordings for Speak Up! dialogues will be suspended until further notice due to the pandemic.
Publication Notes
LANGUAGE TIP 語文小提示
App
"App" is an abbreviation of the word "application," rather than an acronym. Therefore, in English, "App" or "app" is always pronounced as one word. The letters are never sounded out individually.
Comments will be moderated. Keep comments relevant to the article. Remarks containing abusive and obscene language, personal attacks of any kind or promotion will be removed and the user banned. Final decision will be at the discretion of the Taipei Times.