SPEAK UP ! 雙語會話
I'm preparing for my graduation project (3/5) 我正在準備畢業專題(三)
A: Once you've written up the results, the paper is finished, right?
B: Not yet: the final component is a discussion and the conclusion.
A: It sounds really complex.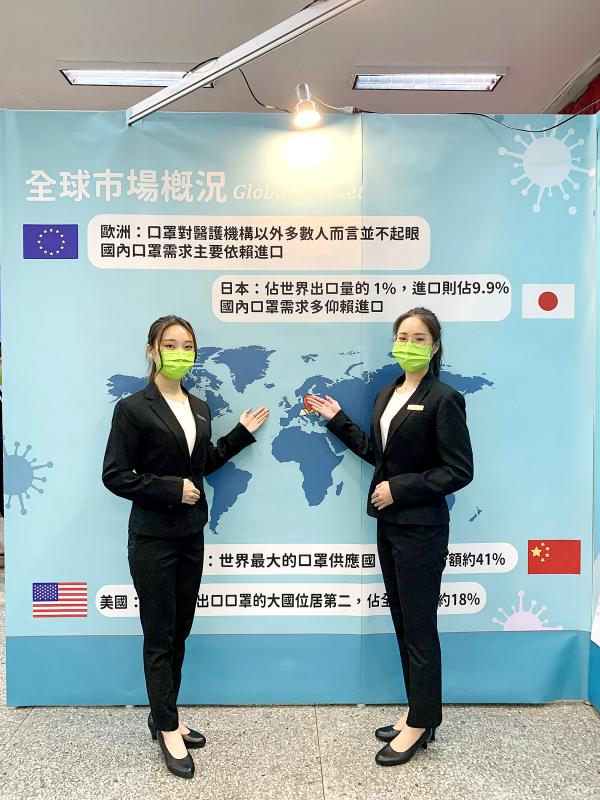 The graduation project presentation of National Taipei University of Business's international business department. 台北商業大學國際商務系的畢業專題發表會。
Photo: Eddy Chang, Taipei Times 照片︰台北時報張聖恩
B: This final section is the most important part of the research paper!
A: 寫完研究結果,報告應該就完成了吧?
B: 還沒完,最後還有結果討論和研究結論。
A: 聽起來好複雜。
B: 這部分可是研究報告的重點呢!
(Translated by Edward Jones, Taipei Times/台北時報張聖恩)
Audio recordings for Speak Up! dialogues will be suspended until further notice due to the pandemic.
Publication Notes
LANGUAGE TIP 語文小提示
complex
Synonyms: complicated, convoluted, tortuous
Comments will be moderated. Keep comments relevant to the article. Remarks containing abusive and obscene language, personal attacks of any kind or promotion will be removed and the user banned. Final decision will be at the discretion of the Taipei Times.