SPEAK UP ! 雙語會話
I'm preparing for my graduation project (2/5) 我正在準備畢業專題 (二)
A: You have to write a research paper for your graduation project? Is it difficult?
B: Yep. It's basically the same as writing a graduation thesis.
A: I've never written a thesis before. How do you write one?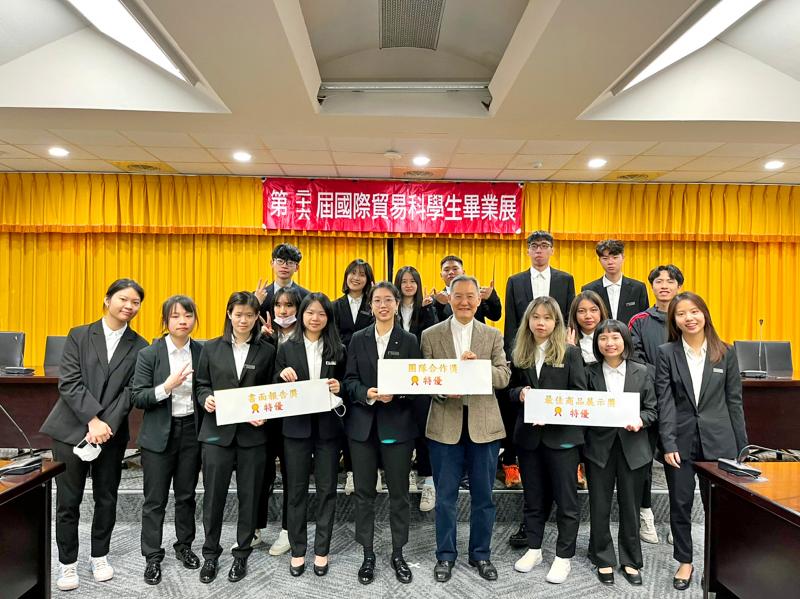 The graduation project presentation of National Taipei University of Business's international business department. 台北商業大學國際商務系的畢業專題發表會。
Photo: Eddy Chang, Taipei Times 照片︰台北時報張聖恩
B: First, you have to write an introduction, then a literature review, followed by the methodology and the results.
A: 你的畢業專題還要寫研究報告?很難嗎?
B: 對啊,這就像是在寫畢業論文一樣。
A: 我從來沒寫過論文耶,那要怎麼寫呢?
B: 首先要寫研究介紹和文獻回顧,再來就是方法和結果。
(Translated by Edward Jones, Taipei Times/台北時報張聖恩)
Audio recordings for Speak Up! dialogues will be suspended until further notice due to the pandemic.
Publication Notes
LANGUAGE TIP 語文小提示
How do you write one?
In this sentence, the word "one" is used as a substitute for the noun "thesis."
Comments will be moderated. Keep comments relevant to the article. Remarks containing abusive and obscene language, personal attacks of any kind or promotion will be removed and the user banned. Final decision will be at the discretion of the Taipei Times.