SPEAK UP ! 雙語會話
That was tough going (2/5) 這段路還蠻難騎的(二〉
A: What was your favorite day of the trip?
B: I really enjoyed riding along the north coast. It was so blowy, the wind was churning up the sea.
A: I remember. The waves were crashing against the shore.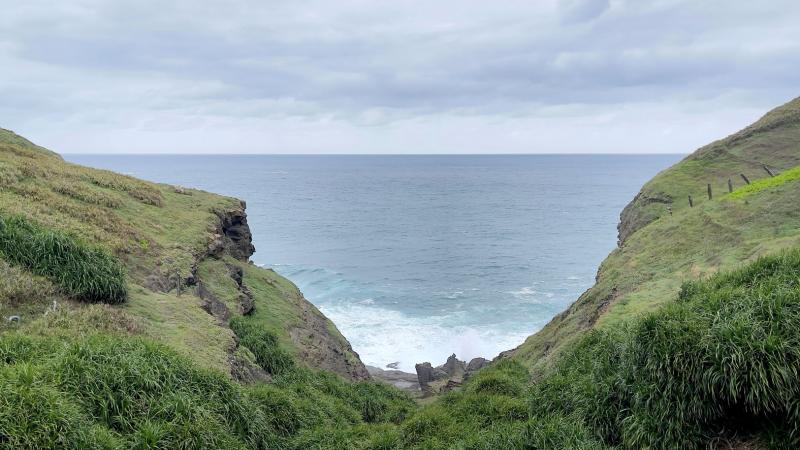 The scenery at Bitoujiao, north Taiwan. 北台灣鼻頭角之景色。
Photo: Paul Cooper, Taipei Times 照片:台北時報記者古德謙攝
B: That was tough going. We'd been told that we would have a tailwind, but it felt like we were riding against the wind for most of the time.
A: 哪一天的行程你最喜歡呢?
B: 我好喜歡沿著北海岸騎車。風好大,把海吹得不停翻攪。
A: 我記得。海浪打在岸上。
B: 不過這段路還蠻難騎的。人家跟我們說這段路是順風,可是騎起來感覺大部分是逆風。
(Paul Cooper, Taipei Times/台北時報林俐凱譯)
Audio recordings for Speak Up! dialogues will be suspended until further notice due to the pandemic.
Publication Notes
LANGUAGE TIP 語文小提示
Tailwind
A tailwind is a wind having the same general direction as the movement a body is traveling in, therefore making it easier for that body to move. It can also be used metaphorically, as with a certain action being made easier because it is part of a prevailing trend.
Comments will be moderated. Keep comments relevant to the article. Remarks containing abusive and obscene language, personal attacks of any kind or promotion will be removed and the user banned. Final decision will be at the discretion of the Taipei Times.