SPEAK UP ! 雙語會話
What are we going to do with them all? (1/5) 這麼多芒果要怎麼辦?(一)
A: I've just got a phone call from downstairs. We've received a delivery of mangoes, a gift from management.
B: Fantastic. Mangoes are the king of all fruits. How many boxes?
A: They said 25. That's over 200 mangoes. We have a reduced staff, now that most people are working from home. What are we going to do with them all?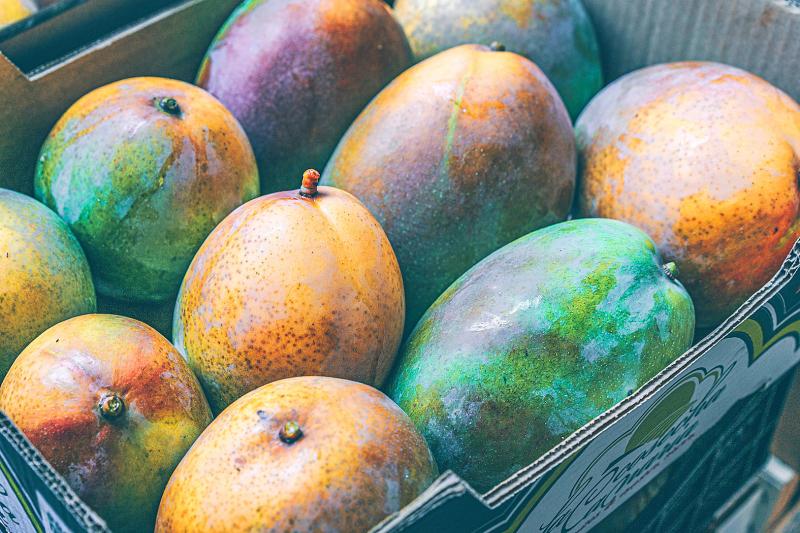 A box full of mangoes. 滿滿一箱芒果。
Photo: Pixabay 照片:Pixabay
B: Well, we can't keep them in the office overnight. They might go bad, and the fragrance will attract rodents. What shall we do?
A: 樓下打電話來說,說有一批芒果送來,是公司要給我們的。
B: 太棒了。芒果是水果之王。有幾箱啊?
A: 他們說有二十五箱。這樣就有超過兩百顆芒果耶。我們現在縮減上班人力,大部分的人都在家上班。這麼多芒果要怎麼辦?
B: 嗯,我們不能把芒果放在辦公室整晚,可能會壞掉,而且香味會把老鼠引來。該怎麼辦才好呢?
(Paul Cooper, Taipei Times/台北時報林俐凱譯)
Publication Notes
LANGUAGE TIP 語文小提示
Mangoes
The plural of mango is mangos or mangoes. Either is acceptable, but the latter is the more common spelling of the plural.
Comments will be moderated. Keep comments relevant to the article. Remarks containing abusive and obscene language, personal attacks of any kind or promotion will be removed and the user banned. Final decision will be at the discretion of the Taipei Times.