SPEAK UP ! 雙語會話
You prefer e-books, don't you? (2/5) 你比較偏好電子書,對不對?(二)
A: You prefer e-books to printed paper books, don't you?
B: Actually, not necessarily, it depends. For example, I'll buy the e-book version of comics, novels, books on finance or biographies, but for intensive reading, like with language textbooks, I'll buy the actual book.
A: Hmm, that makes sense. I'll put several books in my bag, thinking to read them during the course of the day, and I lug them around every day, breaking my back, and it always turns out that the book I want to read I didn't bring out with me.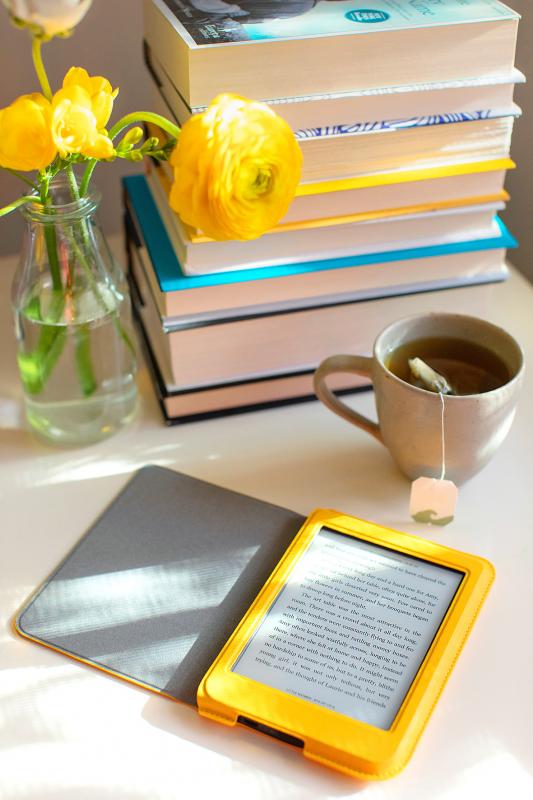 The choice of printed paper book or e-book depends on the reader's needs. Photograph taken on Aug. 31 last year. 選擇紙本書或電子書,端看讀者需要。攝於去年八月三十一日。
Photo: Wu Pei-hua, Liberty Times 照片:自由時報記者吳佩樺
B: Ha, you like doing things the hard way, don't you?
A: So, I'm thinking, if I had the e-book, I could bring hundreds of books with me when I go out, just like that.
B: You're absolutely right.
A: 跟紙本書比起來,你比較偏好電子書,對不對?
B: 其實也不見得啦,看情況。比如說漫畫小說財經傳記,我就買電子書,需要精讀的,比如說語言課本,我就會買實體書。
A: 嗯,還蠻有道理的。我包包裡都會放幾本書,想說出去會看,每天帶來帶去,重得要死,偏偏最後想讀的那本書,是沒帶出來的!
B: 哈哈,你還蠻會折磨自己的嘛!
A: 所以我想說,如果是電子書,我就可以一下子把好幾百本帶出門!
B: 百分之百正確!
(Translated by Paul Cooper, Taipei Times/台北時報林俐凱)
English 英文:
Chinese 中文:
Publication Notes
LANGUAGE TIP 語文小提示
"Not necessarily, it depends"
To all intents and purposes, these two phrases essentially mean the same thing, although it is not necessarily wrong to use them together. It depends.
Comments will be moderated. Keep comments relevant to the article. Remarks containing abusive and obscene language, personal attacks of any kind or promotion will be removed and the user banned. Final decision will be at the discretion of the Taipei Times.