SPEAK UP ! 雙語會話
Let's get a bucket and a mop and clean up (5/5) 我們一起帶水桶和拖把去幫她打掃 (五)
A: Do you want to hoover or mop?
B: You get ready with the vacuum cleaner, I'm going to dust the shelves, window sills and all the surfaces first. When you've vacuumed, I'll mop the floor.
A: Grand. Fill the bucket with warm water. I think grandmama keeps the floor cleaning liquid in the cupboard under the stairs. Give it a quick mop and we're done.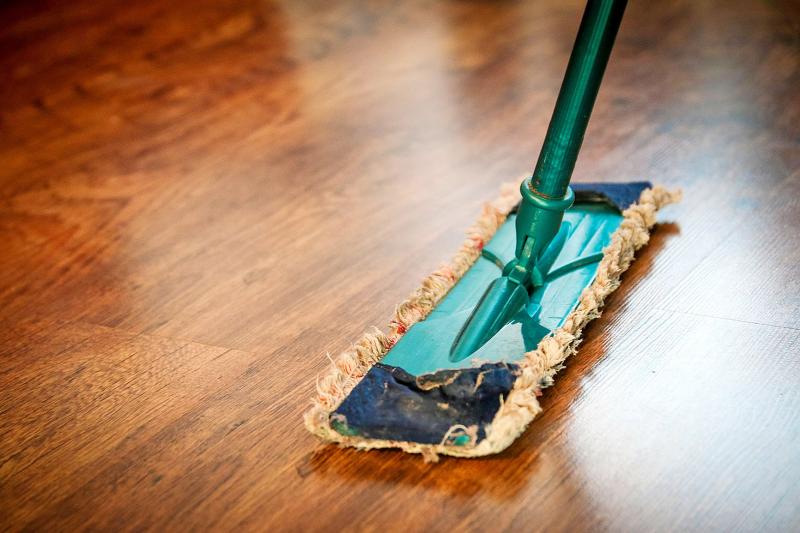 Mopping the floor. 拖地板。
Photo: Pixabay 照片:Pixabay
B: We're just about finished, but what are you going to do now? Your grandmother obviously cannot cope living here by herself. She's allowed her apartment get in a real state.
A: I'll talk to the rest of the family. We'll have to think about paying for a cleaner to come around every week.
B: Good, because I'm not helping you next time. It was exhausting.
A: 你要用吸塵器還是拖把?
B: 你把吸塵器準備好,我先把架子、窗臺,和所有東西表面上的的灰塵擦掉。你用吸塵器吸過以後,我再來拖地。
A: 讚。把水桶用溫水裝滿。奶奶好像是把地板清潔劑放在樓梯下面的櫃子裡。把地板快速地拖一下,就大功告成了。
B: 我們快做完了。那你以後要怎麼辦?很明顯你奶奶沒辦法自己一個人住在這裡。她讓自己的公寓變得一團糟。
A: 我會跟其他家人討論。我們得考慮請清潔工每個禮拜來打掃。
B: 很好。因為我下次不會幫你了。這累得要命。
(Paul Cooper, Taipei Times/台北時報林俐凱譯)
English 英文:
Chinese 中文:
Publication Notes
LANGUAGE TIP 語文小提示
"Hoover"
"Hoover," as both noun and verb, is an example of an object or idea for which the name of the company or brand most associated with it is used. Another example would be "to google," referring to conducting an Internet search.
Comments will be moderated. Keep comments relevant to the article. Remarks containing abusive and obscene language, personal attacks of any kind or promotion will be removed and the user banned. Final decision will be at the discretion of the Taipei Times.