SPEAK UP ! 雙語會話
Is that door the original wood? (1/5) 這門是原來的木材嗎?(一)
A: I thought you said this village was full of beautiful architecture. All I can see is old ruins.
B: So you don't think those old buildings are wonderful? Don't you think they have a unique charm of their own?
A: They do, it's just not what I was expecting.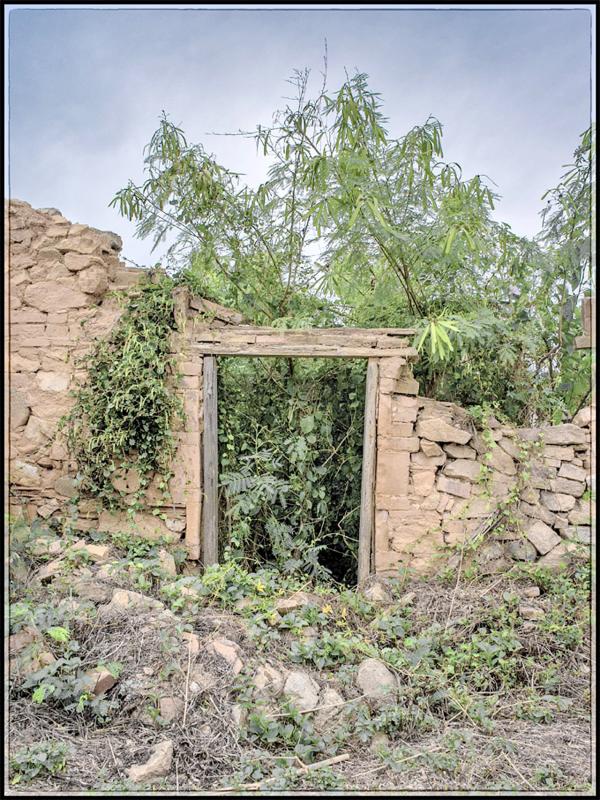 Undergrowth climbs over the ruins of a door in Jhushan Village, Kinmen County, on Sept. 26. 蔓生的樹叢爬滿傾圮的門。九月二十六日攝於金門縣珠山聚落。
Photo: Paul Cooper, Taipei Times 照片:台北時報古德謙
B: Don't worry. I wasn't leading you on. This is still the outskirts of the village. There are better preserved examples near the center.
A: 你不是說這村莊有很多美麗的建築嗎?怎麼我看到的都是一些廢墟?
B: 你不覺得這些老建築很棒嗎?難道你不覺得它們有種獨特的魅力嗎?
A: 是啦,只不過跟我期待的不一樣。
B: 沒關係,我不是在騙你。這裡只是村莊的外圍,靠中心的地方有保存狀況比較好的建築。
(Paul Cooper, Taipei Times/台北時報林俐凱譯)
English 英文:
Chinese 中文:
Publication Notes
Language Tip 語文小提示
"A unique charm of their own"
This phrase can be interpreted both literally and euphemistically. It could mean that the object is, indeed, charming, but it could also be a polite way of saying it has a quality that some people may find objectionable.
Comments will be moderated. Keep comments relevant to the article. Remarks containing abusive and obscene language, personal attacks of any kind or promotion will be removed and the user banned. Final decision will be at the discretion of the Taipei Times.