SPEAK UP! 雙語會話
Let's go for a spin in my new set of wheels (1/5) 坐我的新車去兜風吧(一)
A: What do you think of my latest purchase?
B: Wow, you finally pulled the trigger on a car.
A: That's right! It cost me an arm and a leg, but I'm now the proud owner of a vintage Mini.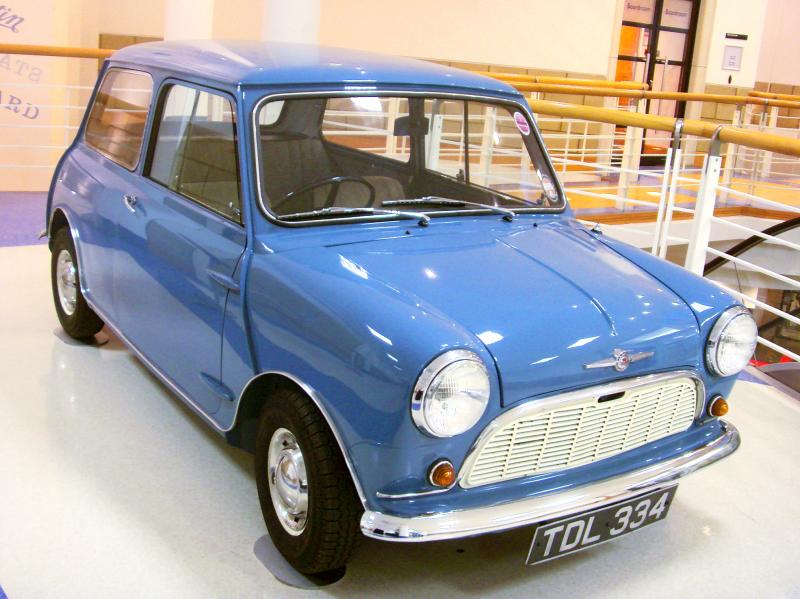 A 1959 Mk I Mini is on display at the British Motor Museum in an undated photograph. 一輛一九五九年Mk I迷你汽車於英國汽車博物館展出,照片日期不詳。
Photo: Wikimedia Commons 照片:維基共享資源
B: It's so cool and really retro. I love the Union Jack design on the roof. How much did it set you back?
A: That's classified information, but I can tell you this much: I'll be eating like a pauper every meal for the next year-and-a-half to pay off the bank loan.
A: 你覺得我的新車怎麼樣?
B: 哇,你終於下定決心買車了。
A: 沒錯!它花了我不少錢,但是我現在成為了驕傲的經典款迷你車車主。
B: 這台車看起來超酷,而且很復古。我很愛車頂上的英國國旗設計。買下它花了你多少錢?
A: 這是機密哦,不過我可以告訴你:我接下來一年半每一餐都要吃得像貧民一樣省,才能付清銀行貸款。
(Edward Jones, Taipei Times/台北時報章厚明譯)
English 英文:
Chinese 中文:
Publication Notes
Language Tip 語文小提示
"It cost me an arm and a leg"
Definition:
Extremely expensive.
Example: "It costs me an arm and a leg to keep the castle heated during the winter months."
Comments will be moderated. Keep comments relevant to the article. Remarks containing abusive and obscene language, personal attacks of any kind or promotion will be removed and the user banned. Final decision will be at the discretion of the Taipei Times.