Newsmakers: The life and times of Old China's `Young Marshal'
HISTORY Chang Hsueh-liang, the man who kidnapped Chiang Kai-Shek in 1936 and was then put under house arrest by the KMT until 1991, died yesterday in Honolulu
"Young Marshal," the embodiment of China's struggles, died yesterday at the age of 101. \nLike Madame Chiang Kai-shek (蔣宋美齡), who is 104 and still lives in the US, Chang Hsueh-liang (張學良), or the "Young Marshal," was both a survivor of and key participant in the revolutionary struggles that gripped China in the early half of the last century. \nChang, who spent more than half a century under house arrest, died yesterday in Honolulu at the age of 101. Leaders on both sides of the Taiwan Strait expressed their condolences yesterday. These included Taiwan's President Chen Shui-Bian (陳水扁), his Chinese counterpart Jiang Zemin (江澤民), Taiwan's premier Chang Chun-hsiung (張俊雄) and KMT chairman Lien Chan (連戰). \n"I don't have much praise for his role in history," commented professor Chen Yung-fa (陳永發), a historian and researcher at the Academia Sinica. "As a person, he was fine, but as a politician, he was too naive," Chen said. \nChang was born on June 4, 1901 in Liaoning province. In 1928, his father Chang Tso-lin (張作霖), known as the "Old Marshal" and the most powerful and influential warlord in Manchuria, was seriously injured in a Japanese assassination attempt. He died on June 4 of that year -- the younger Chang's birthday. \nFrom then on, the Young Marshal always celebrated his birthday at the end of May, rather than June 4. \nA military life and a complex love life \nChang's story is one of military leadership, political intrigue and a somewhat complex love life in which he eventually found a soulmate in Edith Chao (趙一荻) and a partnership of apparently intense devotion. \nHe was married to Yu Feng-chih (于鳳至) in 1916 in a marriage arranged by his father. \nBut in 1922, Chang met the 18-year-old Gu Rei-yu (谷瑞玉), daughter of a businessman in Tianjin, and married her in 1924. The Old Marshal later tacitly acquiesced to this second marriage, but his first wife never accepted it. \nRelations between Chang and Gu gradually deteriorated, however, and they separated in 1927. They divorced in 1931. Gu had never been allowed to live in the Changs' family residence in Shen-yang. \nEdith Chao, daughter of a vice minister of transportation, was born in Hong Kong in 1912. At the age of 16 she fell in love with the Young Marshal at first sight when they met at a ballroom dance in Tianjin. \nIn 1929, Chao left her family home to live with Chang, despite the fact that he already had two wives. Humiliated by his daughter's shocking move in the extremely conservative society of the time, Chao's father published a statement in a newspaper to declare that Edith Chao was no longer his daughter. \nFrom then on, Chao and Chang remained together until Chao died last year at the age of 88. \nAfter Chang's father had died, the Japanese took political control of Manchuria as a springboard from which to invade China. \nAs the leader of the Manchurian army, with hundreds of thousands of soldiers under his command, Chang Hsueh-liang realized that his army alone was still too weak to fight the Japanese. In 1928, he decided to submit to the Nationalist government under Generalissimo Chiang Kai-shek's (蔣介石) leadership, with the goal of uniting the divided military forces under the command of warlords in different parts of China. \nWhen Japan invaded Manchuria in 1931 Chang withdrew his troops from northeast China and immediately left the three provinces of Manchuria in Japanese hands, in accordance with Chiang's "no resistance policy." He became known as "the general of no resistance." \nChiang seemed to be reserving his military force to crack down on communists. But Chang regarded the Japanese as the real enemy. \nIn 1934, Chiang ordered Chang to crack down on the communists. During these battles the Manchurian army suffered heavy losses and many defeats, which deepened Chang's differences with Chiang regarding the latter's policy of "suppressing the internal rebellion before resisting the external invasion" (攘外必先安內). \nThe xian incident \nIn 1936 Chang took his opportunity when Chiang paid an inspection visit to Xian. He kidnapped the Generalissimo and forced him to enter into a ceasefire with the communists and form a national united front to fight the Japanese. Two weeks later, after apparently reaching an agreement that fighting the Japanese would now be their priority, Chang released Chiang and accompanied him back to Nanjing, then capital of the Nationalist government. As soon as they arrived, Chang was arrested by the KMT strongman, not to be set free again until 1991. \nChang's move is extolled by China's communist regime as an act of patriotism and the Chinese government has held high-profile celebrations annually on his birthday in his native Manchuria. But right-wing Chinese Nationalists have always condemned him for helping communism to flourish. \n"Chang's political ideas were characterized by romanticism. He was too romantic and so harbored many illusions about the communists and he truly believed that they put everything into fighting the Japanese. It was also this romantic weakness which made him think it would be safe to accompany Chiang back to Nanjing after kidnapping him -- just because he was a close ally and knew Chiang so well," said Chen. \nLee Yung-chih (李永熾), professor of history at National Taiwan University, echoed Chen's remarks. "His weakness was his readiness to trust people. No wonder he had such a dramatic life. He too readily believed in the communists' determination to defend China from the Japanese, and was similarly too ready to believe Chiang's promise to fight the Japanese. In fact, both the nationalists and the communists had their own interests in this war," said Lee. \nChang remained under house arrest from immediately after the incident until President Lee Teng-hui (李登輝) began Taiwan's democratization process. He was freed in 1990. In 1991, Chang flew to Hawaii with Chao, and they lived in Honolulu for the rest of their lives. \nChao had remained free but stayed at Chang's side throughout his 54-year-long house arrest. Media reports from Honolulu stated that Chang seemed to have been deeply saddened by her passing last year. \nAlthough his first wife, Yu, left China for the US for medical treatment in 1940, Chao continued to live with Chang as his "mistress" without any legal status to the relationship. But things changed after Chang converted to Christianity, a religion that does not sanction polygamy. \nConversion to christianity \nYu finally decided to divorce Chang in 1964 after Chang wrote her a letter, in which he explained why, as a Christian, he was forbidden to have more than one wife. \nIn 1964, Chiang and Chao held their wedding ceremony at a small church in Peitou. Chang was 64 and Chao 52. \nThe Central News Agency has reported that, according to Lu Chi-yu (盧其宇), chairman of the Association of Overseas Chinese from Northeast China (旅美東北同鄉會), Chang rejected offers from Chinese authorities to live in China. Lu said this was because of Chao's life-long stance against communism. \nChang had purchased two burial plots, one for himself and one for Chao, in a cemetery in Honolulu. He was buried there last year. \nDuring his quiet life in Peitou, historians had hoped that he would write a record of the Xian Incident and fill in many of the gaps in their knowledge of the event, particularly with regards to his relationship with Chiang during the two-week kidnapping. With Chang's passing, however, those details will never be known. But Chen Yung-fa feels no pity about that. \n"I don't think he had much to say about that. He was right to have remained silent ever since," said Chen. \nBut Lee Yung-chih thinks his silence was some sort of protest and also a kind of expression. "In fact, his arrest in the first place was ironic. It was best that he remained silent. As far as the historical facts of the incident are concerned, just let the historians guess -- if they are interested," Lee said.
Chang Hsueh-liang, right, has a meal with Generalissimo Chiang Kai-shek shortly before the ``Xian Incident.''
TAIPEI TIMES FILE PHOTO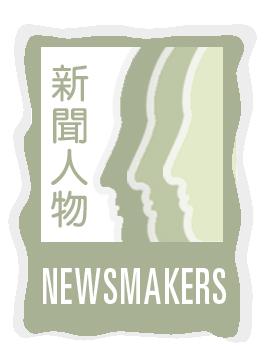 ?
Comments will be moderated. Keep comments relevant to the article. Remarks containing abusive and obscene language, personal attacks of any kind or promotion will be removed and the user banned. Final decision will be at the discretion of the Taipei Times.